Nothing makes your modern space sparkle like our slivery-white metallic aluminum furniture. This set assures your outdoor space will become incredibly beautiful, with minimal style and is also lightweight enough for easy re-arranging. This collection is the perfect combination of classic and modern.
If you like shiny things, then this collection is for you. One of the greatest things about stainless steel is that it's shiny and not overly reflective, making it easier to keep clean. Because of its shininess, it's really good at making your space look more elegant but still simple and modern.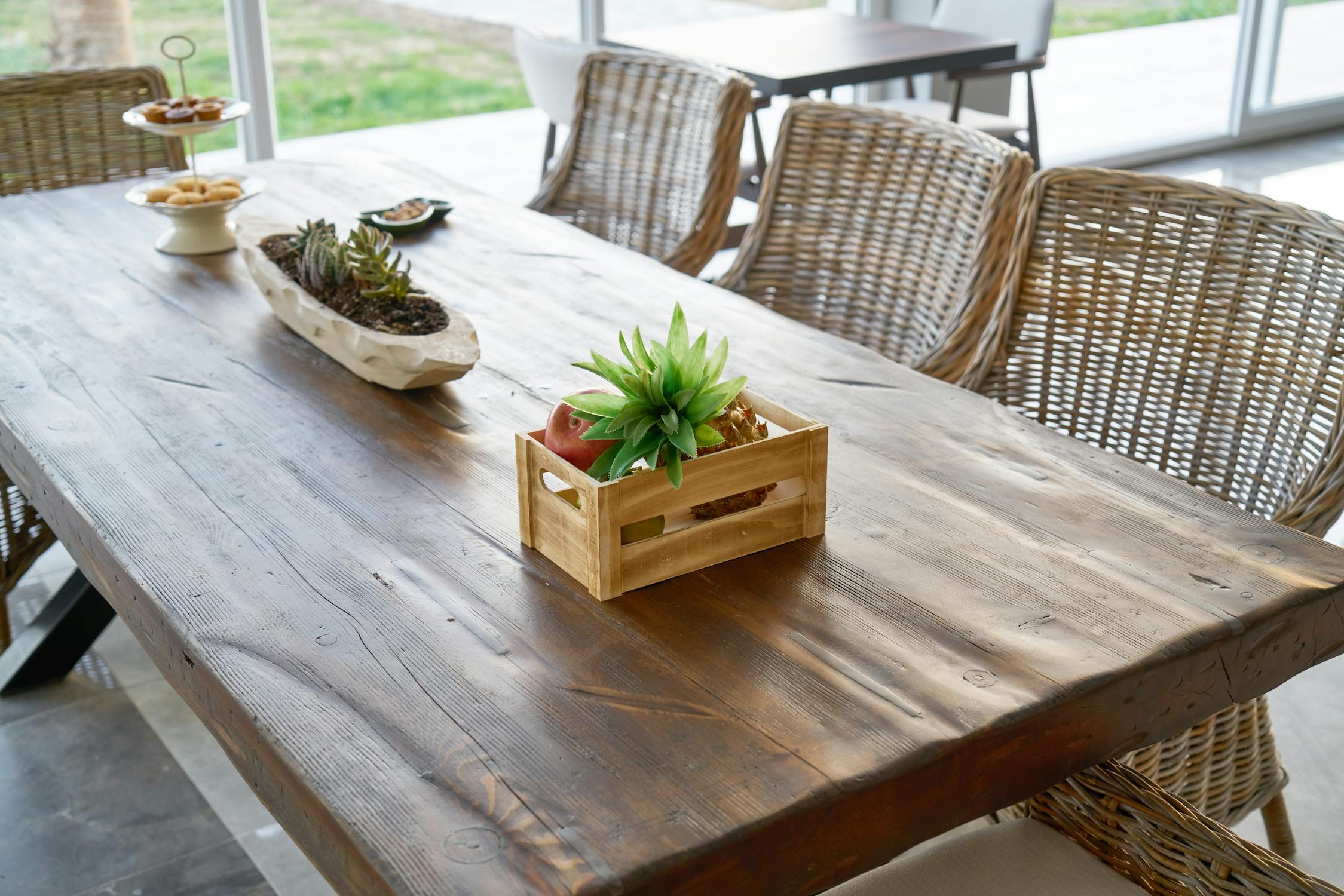 Teak is widely considered to be the strongest and most durable hardwood. People tend to choose teak wood as outdoor furniture since teak holds up well against the weather, such as rain and sun, with high resistance to rotting, termite devastation, and acid damage. Teak is timber, so this material adds more aesthetics to your space with natural design.
As very durable and eco-friendly choice, wicker not only looks good with a natural palette of color but it can also pull off vibrant shades as well, from your basic sun-inspired décor to an ocean breeze look. It's a great choice if you want your home to feel like a vacation or have an easy-breezy style.